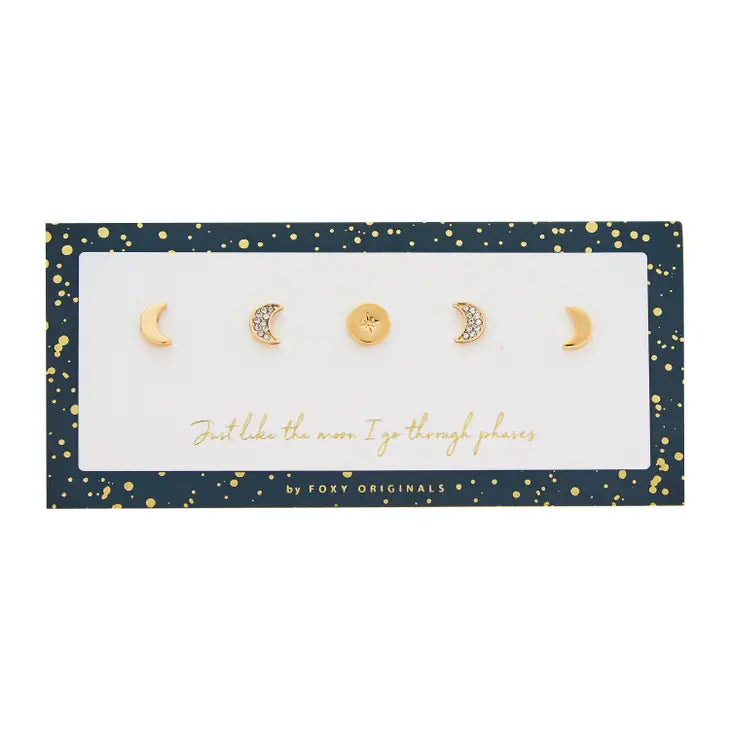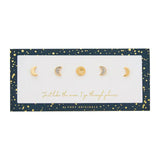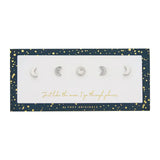 Moon Phase Earrings
$32.00 CAD
Live by the sun, love by the moon. Just like the moon, we know you go through phases. With these adorable moon earrings you can interchange your style or layer, whether you prefer the solid gold moon studs, silver studs or rhinestone details for some added sparkle.
This set of five moon studs shows the waxing and waning phases of the moon and is a thoughtful gift for witches and wiccans, astrologists, astronomers and all who admire the Earth's grandiose companion and appreciate how the moon affects us.
Perfect for stocking in jewellery stores, apothecaries, book stores and clothing stores, the moon phase stud earrings are supplied to retailers with lovely themed packaging that catches the eye and piques the interest of customers of all ages. Foxy Originals jewellery is made using high quality materials and locally produced in Toronto, Canada.
Moon Phase Stud Features:
Lead-free Made of fine pewter
Available in Gold and Silver
Size: 0.28" x 0.28"