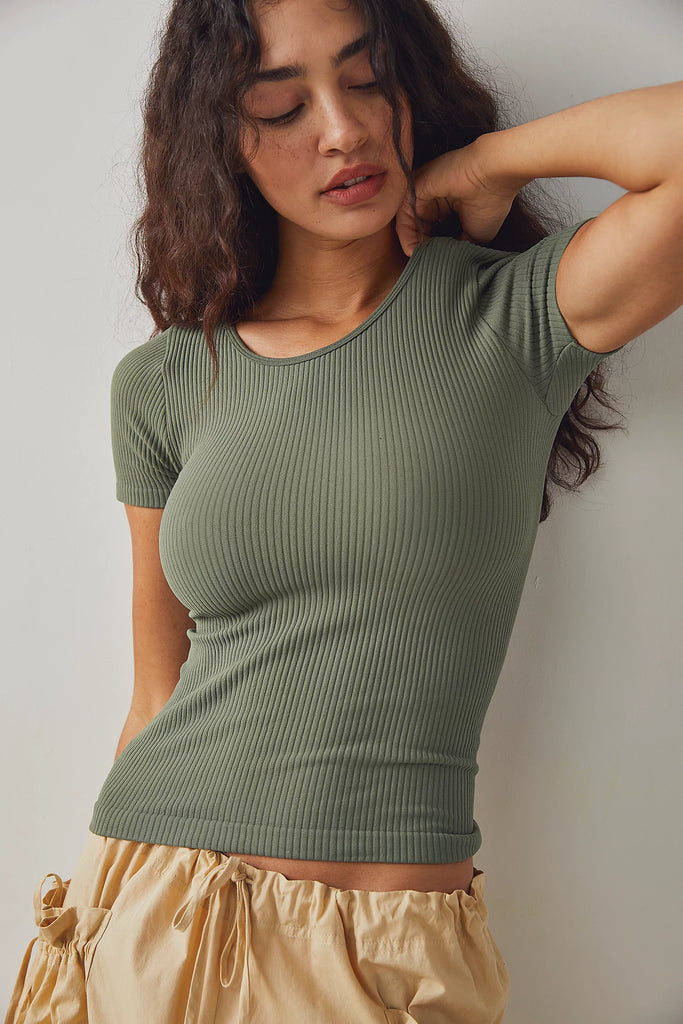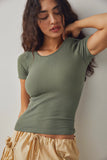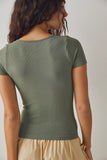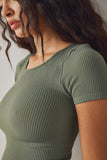 Recycled Baby Tee
$58.00 CAD
Classic ribbed knit baby tee featured in a stretchy fabrication with a crew-neckline and short, cap-inspired sleeves.
Fit: Formfitting, hip-length
Features: Recycled fibers, crew-neckline, ribbed knit, stretchy feel, classic cut
Why We <3 It: Easy and eco-friendly, this timeless tee can be worn with anything and everything.
What's Care FP? This product was consciously made to reduce our footprint and supports our mission to be a little bit better every day.
Machine Wash Cold

68% Recycled Nylon, 29% Nylon, 3% Spandex